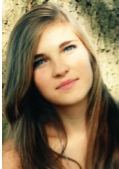 Lisanne aus Brandenburg an der Havel
Schülerin des Von-Saldern Gymnasiums in Brandenburg an der Havel
Im Schuljahr 2013/2014 mit TravelWorks am Centennial Collegiate Institute in Guelph, Ontario (Kanada)
---
Berichte und Fotos:
Erster Monat – Ankunft, Gastfamilie & Schule
Ein Monat ist fast vorüber. Ein Monat in Kanada. Zeit ist relativ. Ein Monat kann eine sehr lange Zeit sein, aber auch eine sehr kurze, je nachdem aus welcher Perspektive man es sieht. Ehrlich gesagt weiß ich nicht, ob ich diesen Monat als eine lange oder kurze Zeit ansehe. Einerseits habe ich schon so viel erlebt, dass es sich nicht anfühlt, als wären es nur 28 Tage, aber im Hinblick darauf, noch weitere 9 Monate hier zu sein, kommt mir die bereits vergangene Zeit so kurz vor und lässt mich mein Zuhause vermissen.
Heimweh kommt und geht, manchmal erschlägt es mich ganz plötzlich, ohne jegliche Vorwarnung und ich frage mich, wie ich es schaffen soll, ein ganzes Jahr hierzubleiben. Doch ich weiss ich werde es schaffen, meine Kraft liegt in Gott, der mir diese unglaubliche Chance gegeben hat. Ich habe meine Familie und die besten Freunde, die mich sehr unterstützen und mir zeigen, wie viel ich ihnen bedeute, auch wenn uns ein gewaltiger Ozean trennt. Dies klingt jetzt womöglich so, als hätte ich die schlimmste Zeit meines Lebens, aber so soll es nicht klingen, denn so ist es nicht. Ich liebe es hier zu sein! Ich habe eine geniale Zeit und ich schätze diese wirklich wert. Ich bin so dankbar für diese einzigartige Möglichkeit, die mir gegeben wurde, und ich möchte mich hiermit ganz besonders bei dem Deutschen Fachverband Highschool e.V. bedanken, der mir durch ein Vollstipendium  meinen Traum ermöglicht hat und bei meiner Organisation Travelworks, die alles so wunderbar organisiert hat.
Ich habe die tollste Gastfamilie, die ich mir wünschen kann: Ein sehr herzliches Ehepaar, die mich so liebevoll in ihre Familie aufgenommen haben und meine Gastgeschwister Victoria (19), Vivien (15) und Jordan (12), die mich wunderbar in ihren Alltag integrieren und versuchen, mir Kanada so attraktiv wie möglich zu machen. Ich habe schon so viel erlebt, dass ich gar nicht weiss, wo ich beginnen soll! Ein großer Part dieses Auslandaufenthaltes ist natürlich die Schule, welche sehr anders ist, als in Deutschland. Jeden Morgen fahre ich mit einem gelben Schulbus zum Centennial Collegiate Institute, die Highschool, die auch meine jüngere Gastschwester Vivien besucht. Der Unterricht beginnt erst um 9 Uhr, aber der Bus kommt schon so früh, dass wir noch ca. 40 Minuten Zeit haben um miteinander zu erzählen, zu unserem Locker zu gehen, oder  in die Bibliothek zu gehen, in der wir uns jederzeit Laptops oder Bücher ausleihen können. Dieses Semester habe ich die Fächer Career Studies, welches in Kanada für jeden Schüler Pflicht ist, weshalb auch ich dies besuchen muss, English, Fashion Design und Outdoor Education. Die Fächer Career Studies und English habe ich gemeinsam mit all den anderen internationalen Schülern, Chinesen, Taiwanesen, Brasilianer, Franzosen, Spanier und auch zwei deutsche Mädchen sind dabei. Am liebsten mag ich das  Fach Outdoor Education, denn dort planen wir drei große Trips, von denen wir schon einen umgesetzt haben. Wir sind 5 Tage lang mit Kanus unterwegs gewesen, und jeden Tag zu einem anderen Ort gepaddelt, an dem wir dann in Zelten  übernachtet haben. Gestern bin ich von diesem Trip wiedergekommen, und ich kann noch immer nicht begreifen, wie unglaublich schön es dort war! Es war einfach die allerbeste Entscheidung, dieses Fach zu wählen, denn es gibt mir die Möglichkeit, so viel von Kanada zu sehen.
Ich bin noch immer bezaubert, von der unglaublich atemberaubenden Natur, wie ich sie noch nie gesehen habe. Fernab von jeglicher Zivilisation, irgendwo in den Wäldern Kanadas, umgeben von unzähligen Flüssen, das ist genau, wie ich mir dieses Land immer vorgestellt habe. Ich konnte mich nicht sattsehen, an den kunstvollen Spiegelungen der Wälder im Wasser oder an dem Sternenhimmel, wie ich ihn noch nie in meinem Leben gesehen habe! Billionen von Sternen erstreckten sich über den schwarzen Himmel, und zum ersten Mal konnte ich ganz deutlich die Milchstrasse sehen. Dieser Trip war auch eine gute Möglichkeit, die Kanadier ein wenig besser kennenzulernen, die doch sehr anders als wir Deutschen sind, wenn man genau hinschaut, und es war gut, eine Woche lang wirklich nur Englisch zu sprechen und zu hören, denn ich habe gemerkt wie sehr sich meine Sprachkenntnisse darin gebessert haben, ich habe sogar zum ersten Mal in Englisch geträumt!  Hier in meinem neuen Zuhause Guelph spreche ich leider schon das ein oder andere Mal deutsch dadurch, dass ich Kontakt zu meiner Familie und meinen Freunden in Deutschland habe und in der Schule eben auch 2 deutsche Mädchen sind. Aber auch neben diesem großartigen Trip, der mich ein weiteres Stück Kanadas erleben ließ, habe ich sehr viel erlebt!
Ich bin mit meinen Gastschwestern in Canada's Wonderland, einem riesigen Achterbahnpark, gewesen, wo ich den kanadischen Sänger Shawn Mendes live singen gehört habe und  Achterbahnen gefahren bin, die ich mir in Deutschland nie zugetraut hätte! Schon jetzt merke ich, wie sehr mich dieses Auslandsjahr verändert, wie sehr es mich prägt. Ich bin so viel offener geworden, so viel "abenteuerbegeisterter". In Deutschland hätte ich nie die Motivation gehabt, fünf Tage lang Kanu zu fahren, ich wäre wahrscheinlich auch nicht mit diesen Achterbahnen gefahren, wäre es ein deutscher Park gewesen. Aber es ist einfach so: Diese Chance habe ich nur einmal in meinem Leben, ich möchte sie voll ausnutzen Es war ein genialer Monat! Und ich bin dankbar für jeden einzelnen Moment, denn all die Kleinigkeiten des Alltags machen dieses Abenteuer erst vollkommen. Nun bin ich gespannt auf den nächsten Monat und alle, die noch folgen werden, denn " the best is yet to come" !
Zweiter Monat – Schulalltag & Ausflüge
Time flies. It really does. It's been 2 month now, that I've been given the opportunity to spend a whole school year on another continent, over 4000 miles away from my hometown, my family and my friends.Already one-fifth of the time is over. It's hard to say how I feel about this, because I actually don't really know it. I am shocked about that the fact, we've been warned of, is so true: that after about 8 weeks you'll come to the point where you are getting really homesick. The initial enthusiasm decreases. Everything is just the normal course of life, nothing special anymore. Furthermore I am not used to have to go school over such a long period of time, without a break! It's exactly now, when my German friends are all on vacation where I notice it is too much! It's too much for my body, too much for my brain! I need a break.
In addition I have to admit that the rumor, all Canadians are so open-minded and outgoing that you'll have friends after 2 weeks unfortunately isn't true. Not in high school. The people actually don't care about us international students. It was up to me, to go to them in the first weeks, they wouldn't come to me themselves and even now after 2 month, it didn't really change. They are all in their own groups and if they talk to you it's only small talk. First I thought I'd do something wrong. But it's not only me, all the international students feel the same. The last days were tearful. It was hard. But I am happy that I have an amazing host family that I could talk to about everything. And also my teacher-the most amazing teacher I ever had- noticed that I didn't feel alright and I had a really intense conversation with her and she encouraged me a lot. Now I feel much better, honestly. Sometimes you just have to cry, cry all the tears that have to be cried. And sometimes the only thing you need is a hug. I know that homesickness is just a matter of time and I also know that I will fix this. I just have to remind myself over and over that this was and still is my dream, and that I should appreciate it. Appreciate every single moment. And I still have a great time! I love my host family, who is making this year to a great experience for me! And we still go in for a lot of things. We had a very nice thanksgiving celebration, where I could meet more family members and experience the amazing turkey dinner! I love it! But most of all I love Canadian apple pie!  It's the best food ever! And after this weekend which was all about eating I went for a very good workout: my 2 days biking trip! I have to admit it was not as good as the canoe trip and also not the best place for a birthday but who else can say he did 50 km of biking on the day he turned 17? Canada really challenges me and I am surprised about myself, because in Germany I only would have done this when pigs fly! Never ever! 😀 And besides of these exhausting bike rides on cloudy rainy days and sleeping in wet tents, we had a nice time together, around the campfire eating candies all the time and the coolest thing of all: seeing skunks in real life! They are sooo cute! Also if all the Canadians didn't like them because they know the unpleasantness they bring with them, I was really amazed by these cute little animals I've never seen in real before.
Last weekend my sisters and I went on a church youth trip to Kingston what is about 5 hours away from where we live. It was a really cool time, especially with all these amazing people. The bus rides were one of the best things, it was just so much fun, all of them playing games or singing along to these old rock'n roll songs. Relaxing in the pool and the hot tub, eating pizza and tonnes of candies and of course our choir concert on Sunday morning, this weekend was a good opportunity to meet new people and to get to know them better. The weather gets colder and more unattractive. I am a bit scared of the Canadian winter, because rumor has it this years winter will be worse than last year… and I am wondering if this is actually possible! So now, that was my month, I am wondering how the next one will be and I am really looking forward to it! 🙂
Dritter Monat – Bye-bye Heimweh & die beste Gastfamilie der Welt
Already 3 month now! I can't believe it's only 7 more. It is funny how much one month changes, and I am really happy about writing a monthly journal because not only can I share my experiences but also I can look back and see how much I have developed, how much life here has developed. The homesickness is gone, when I remember right, I wasn't homesick at all this month. Sure, I miss my family and my friends and just little things from Germany, but I really enjoy my time right here and now.
One reason for this absolutely is my wonderful host family! I am so happy that I have been given this great gift to stay with them! They take care of me so sincere so that I can feel home. We have done a lot of activities, which gave me the opportunity to get to know more of Canadas wonderful places. In the beginning of November, on a pretty warm and sunny day, after visiting our Opas house, we went to see the Niagara Falls. It was full of tourists, everyone taking pictures infront of the Falls ( me included :D), and let's be honest: The Canadian side is so much pettier then the American one!  And I would love to go there again. I was stunned by the overwhelming beauty of this light blue water never stopping to flow. I felt like I could just sit there for hours and only watch. Watch these tonnes of water crashing down, showing their majestically power. Couple days later I went to Toronto, even twice. First for the birthday of my host brother with him and his dad, where we went shopping in the Eaton Centre and afterwards on the CN tower for having lunch in the restaurant on top of it. It was really amazing, seeing the big high-rise buildings from above, suddenly looking so small… And the Ontario Lake which is so big, that it appears to be an Ocean, because you can only see one little city at the horizon: Hamilton. And all the rest is water, water and more water. The second time I went to Toronto was with my international Class to see Chinatown, Kensington Market and the City Hall. It was a very fun day, although it was freezing cold! Toronto is very different from all the Canadian places I have seen so far, it is stuffed with high buildings and traffic, everything is squished together, which gave me a metropolis feeling, but even way more than Berlin. It was a nice experience,  but I didn't really feel like being in Canada, because usually everything is so sprawled. Also with our church we do a lot of cool activities as the youth group from the Kitchener/Waterloo area like laser questing,  or meeting people from all over Canada to have a service with them or having birthday celebrations. It is really nice to see all these people once in a while and to get to know them better.
In school I am getting more involved in activities like the Spirit Leader Club, where we plan events to make school more fun ( what we should absolutely also do in German schools!) This helps me to meet new people and to get more integrated.  Next week we will have a dance for schools of our city, which will be the first real dance I'll go to, that's why I am really excited for it! Christmas is coming closer and we already had about 20 cm snow! But for now, it is all melted and  it is pretty warm, which on the one hand makes me happy but on the other hand I am ready for winter! All the houses are decorated and everywhere you go there's Christmas music all around you! I am very excited for Christmas and to experience the typical Canadian celebration! I am happy for having 7 more month to live here and I am hoping for a great time with a lot of new experiences!
Vierter Monat – Weihnachten!
December. What a month. Thinking about it makes me flashback to so many moments, I can still picture them in my inner eye. I see all the lights, shimmering in different colours, making me happy while walking my dog down the street in the dark and giving me a christmassy feeling. I remember writing Christmas cards to all my friends and family in Germany, where ever I went, trying to get them done in time. I can still feel the great joy of when I unexpectedly found out that I made the competetive dancing team and when I saw MY name on THE list, after I was so upset about missing the beginners dancing team and have been told that I have no chance if I don't have any experience! The comprehension that God is guiding every little step I go, that he cares about my dreams and that there is nothing impossible for him. I can remember me and my Spanish friend getting dressed in the washrooms of another school to look great for our Intercity Great Gatsby School Dance, the first real dance I have ever gone to. Dancing to the beat of the loud music in our heels till our feet would die! I remember the stockings on Sant Nicolaus day, hanging down the fire place filled with candies and bubble bath. I still see the kids at their Christmas program, dancing and singing in penguins costumes, showing everyone their cuteness. I also still feel the tiredness in class, my Spanish friend and I watching each other trying to keep our eyes open, after not having enough sleep the night before again. I am still singing along with all the Christmas songs, that you were hearing -and nothing else!- everywhere you would go. I remember going out for lunch with people I met lately. I can feel the cosy and warm atmosphere in my girls group, a safe place, every girl- unique in their own way- sharing her thoughts. I can still hear all the sewing machines in our Fashion Design class, everyone working on their own little creation, me on my very first dress. I still see a fair amount of people walking down the hallways in their Pajamas on Pajama day. I have the memory of going to Toronto for now my third time, this time with all the international students from Guelph, shopping in the Eaton Center for four hours, till we were just exhausted and then going to a Christmas market which was supposed to be like in Germany, but instead was just super small and overprized, but still fun and making me excited for Christmas. I am still amused about doing archery in our Outdoor Ed Class and the people mainly not recognizing what a privilege that is. I remember the last day of school, doing a little Christmas celebration with gift exchange in our first period class, and then being one of the few who wasn't skipping the rest of the day, seeing a school show, which was nice, but let me miss our German traditional, much more festive school singing in a church. I still feel the warm sun on my skin when I was walking home that day in perfect weather, which didn't make me feel like December at all.
And then finally: My first vacation in Canada, after unbelievable 20 weeks of school! How much I needed that! Christmas had come so fast! The time was rushing, I couldn't believe it! And I didn't have any presents yet.…! 😀 And now, here we go: It was Christmas! I still see the exaggerated colourful decorated Christmas tree, in the eyes of a German: pretty kitschy, as most of the Christmas decoration you could see everywhere you would go. But under it: All of the presents, making me more excited every day! I have to admit, I was afraid of Christmas, the thought of not being with my family scared me and I expected to be very homesick.  But instead: I wasn't. Skyping with my family for about two hours, when they were in the mids of their celebration and here nothing was happening yet, opening their package in front of them and seeing our typical chaos in the living room made me feel like being just with them. And then afterwards celebrating with my host family, who made me feel like being a part of them, made the day an unforgettable one. I felt so welcomed, so loved and I knew: For now, my home is here. Different from Germany we went to church in the next morning, which ment: no sleeping in! I still feel my legs ridiculously shaking for no reason, when my sister and I were singing a song in front of the congregation. Having all the family over, eating together, exchanging presents, singing Christmas songs on Christmas day, I can still picture it in my mind. I still feel my heart beating higher, while seeing the video my German friends made me for Christmas, so many people showing me, that I am not forgotten. Crossing the border to the United States of America, the place that always seemed like a dream, and suddenly being there.… what a weird feeling. Although I haven't seen a lot of the city of Buffalo, because we were just shopping and going out for dinner, I am really glad about having been there… and also getting back to Canada! 😀 I have to say, as far as I have seen it, Canada is way nicer! BUT I had THE BEST Burger ever! I had a lot of burgers here in Canada, but none of them were as good as this American one! Back home, hanging out with some girls from my dancing team and afterwards going skating with my host siblings and some friends made the day really nice- as my host mom always says: Gotta keep it busy! 😀 I still admire all the butterflies in their beautiful colours, flying around in the butterfly resort, the parrot dancing to my sisters chant, making everyone laugh.
In the night of the 30th, all the girls dressing up for our church youth New Years Party, a ballroom Evening. I still hear them playing Christmas songs, to everyones confusion. I still feel the beat in my feet (:D), while learning to dance all these ballroom dances, my partner and I crashing into other couples, laughing and doing all the turns and swings in my highheels, proudly 😀 Bugging our sleeping friend in the night to 2015 with my host sister and sitting in the kitchen eating ice cream, after babysitting on New Years Eve( which I know is actually not an appropriate way to celebrate!) was.… different 😀 But all these are memories that are making my month to a unique one, and all the little things of life are making the difference, which I want to open my eyes for and keep in mind, for the next month will be the greatest we can make out of it.
Fünfter Monat – Januar und Abschiede
5 months. 22 weeks. 154 days. 3 696 hours. 221 760 minutes. 13 305 600 seconds. Half time!
January. A flashback to sunny winter days, the snow sparkling by the touch of the sun, the warmth glowing on my cold rosy cheeks. The warm breath getting visible, when it meets the cold fresh air, while we hike up the beautiful snow covered hills of Killarny Provincial Park. The breathtaking view over one of the many lakes, that look so tiny on a map, but in real do not let you see an end at the horizon. Silence, a soft melody, which is waiting for someone to listen. The sound of the snow under my feet, when I make my way through this winterwonderland. -My very first winter trip. What an experience! Never had I thought I would do that! Luckily we were staying in yurts, which made this trip survivable! It was a nice time, my last Outdoor Education Class trip. On the hand it makes me sad, because these trips were so amazing, I don't want them to be over, but on the other hand, I am happy, because I didn't really get along with the people in that class. Another thing that these trips thaught me: You can be anywhere in the world, if you are with the right people. Kinda sad that I had to learn that while being in such amazing  places, but everything has it's reason. And these trips, these places, memories, that I made for my own, will always be a treasure, kept in my heart.
Goodbyes are always hard. January was a month of goodbyes. Goodbyes to our classes, to our teachers, to other international students, that were making their way back home. A goodbye to a very special girl, who became my friend and who is now back in Germany, our home country. The hardest thing about these goodbyes was the realization that also my time here is up soon. It is a weird feeling, because the more I think about my return, the more excited I get, but if I honestly colligate about it, I just want to slow down my time here.  Seeing tears rolling down Lea's cheeks, who was so excited for her return a couple days earlier, reminded me to what all this here actually means to me and how hard it will be to leave it all behind, because Canada is now a part of my life, it is a part of me. Therefore, I want to remind myself over and over to enjoy every moment fully, use each possibility and to live right here and now. Through the girl's group, that I go to on Mondays, I got the chance to be part of a church youth band. Even though we only had 2 practises till now, I enjoy being part of it, because it gives me the chance to meet new people, to refresh my guitar skills, to come closer to God and to have fun! Skating before practise one day and watching the people playing Ice hockey on their self-made skating rinks made me happy because I could be a part of this typical Canadian culture and I absolutely enjoyed this, but it also prove again, that I am just not made to look graceful while moving on the ice! 😀 We had a youth cooking challenge, which was based in 3 different kitchens in our city, where we were asked to make the most delicious meat balls. Even though our plan to make them super spicy for the other groups didn't really turn out, we had a lot of fun and it was just nice to see the others again, to talk and to teach them a little German.
High School Musical. One of the reasons why I always wanted to go to high school for a year. A little ridiculous but true 😀 And now I am here! Living my only High School Musical!…. Well, maybe not a musical! The only things you need are a couple international girls, pizza, which I ate about 5 times during 8 days in that week and can't even think about anymore, and all the three High school musical movies, and a good evening is guaranteed!
5 months. 22 weeks. 154 days. 3 696 hours. 221 760 minutes. 13 305 600 seconds. Half time!
I can't believe it! Half of my adventure is over?! It is such a strange thing! Even though I sometimes feel like it has been such a short time, I feel like I have always been here. I can't even remember how it was, when I was totally new!  If I honestly colligate about it, I just want to slow down my time here, because Canada is now a part of my life, it is a part of me. Everything has it's time. And now my time is here. For it will be a great one!
Sechster Monat – Winterende und Semesterstart
February started with new beginnings, ended with the flu. Winter! By now everyone here, including me, is done with winter. Sickness is sneaking up, all my host siblings have been hit by it and I still am, which made me even happier to see the snow melting and the icicles falling off the roof, when today's burning sun gave me a little hope for spring. I just can't wait for summer! Even though I like winter, really! Especially here in Canada, it is just so beautiful. I love the days when I walk to school or home in the sunshine, I marvel at the icicles that look dangerously huge, as I have never even seen some like these before! And sometimes, when I am all by myself, I just lay down in the snow, looking up to the sky in it's perfect blue. And that's how our new semester started: with a snow day. The only one we had until now, even though we should have had more. A day where all we did was about the snow that came down the night before. I can still remember how Vivien, Jordan and I were making piles of snow to jump in from the porch and how I filmed Jordan jumping from the roof, till his mom came and called him down. I remember Vivien and I running home in our lumberjack blouses, screaming under the pain of the cold, which I thought would make my hands fall off,  after we had a photo shooting in the woods. And at night having so much fun tobogganing, until all our faces felt frozen, our eyelashes and eyebrows were cowered in ice and our hair was frozen to our hats. What a day! And with that the new semester began. Indeed it is a great one! I choose the classes Dance, Drama Production, Personal Fitness and Parenting. It is so much fun, I love it! Canada has an amazing system regarding their offer of classes and I am happy to be an international student because I can totally savour it! I am honestly not looking forward to go back to German school and I wish it would be a little more like here!
I have met a lot of new people and I start feeling more belonging. But the thought of having to leave in 4 month doesn't make it easy. Our church youth day in Toronto was a lot of fun. We had sport activities and a photo boost, and it was just nice to see each other again.  Afterwards at some of the guys' house, where we went to watch Super Bowl (which I found Super Boring 😀 ) I remember Vivien and I getting sooo hyper, jumping around the room fighting, which made everyone else really annoyed but us even more insane! This month Vivien turned 16! She got her G1 ( beginners driver's licence) right away and on the weekend after we went skating the house was filled with lots of people from church for her big party!
Siebter Monat – Juno Awards und March Break
7 month. Only 3 more left. I can't describe how fast time is running! I begin to wonder, if I actually want to return. Do I want to leave all this here behind? All the experiences I made, the people I met, the life I have built? I think the more time you spend at a place, the more your heart grows to love it. It becomes a home. People become friends, become family. All together, one eye is crying, one is smiling! Because of course there are days where I can't wait to be in Germany! Sometimes I am so excited to go back, but then I realize, that it won't be all that great! And sooner or later I will find myself wanting to go back in time. So I will give my best, to just embrace every moment and make the most of what these left month are going to offer.
March. So many moments, so many impressions. I am reminded of the visit in the States, of all the little American houses covered in perfect white snow, sparkling in the sunshine, looking just magical! A swarm of turkeys wandering through my host uncles back yard and us, sitting in his little house, eating delicious taccos and talking about his truck in the garage. I think about the photo shoot in the dark and cold with Clara, my Spanish friend and afterwards sitting in my room, watching funny youtube videos and thinking about how we could prank our friend. Still can I feel the rising temperatures and the sunshine, that was surprising us more and more. I can still hear the birds singing, when I'd wake up in the morning and look out of the window, happy to see the snow melt. I remember the Graduation sleepover, that I was luckily allowed to go to, where I was able to meet a lot of awesome grade 12s, because I haven't really had the chance to do so, since I don't take that many actual grad 12 classes. I remember how we played justdance, everyone in their onezies and pajamas, making everyone laugh! Still can I hear the High School Musical songs, that everyone loved, when we were singing Karaoke. Everyone was so happy and funny that night! No one was ashamed of singing with an awful voice, totally different from what I know from German people. When I sang the German song "Nur noch kurz die Welt retten", everyone was so excited and cheering, that all my nerviness left. It was so much fun! And after 2 hours of sleep, heading back to school, to go on a typical Canadian trip: The Sugar Bush, where a lot of other German and Chinese exchange students and I could experience the Canadian culture and discover how the "liquid gold" is being made! I still have the taste of the warm, fresh maple syrup on my tongue! I have never ever had better one, it was sooo delicious! 😀
THE JUNO AWARDS!! After a really relaxed, sunny shopping day, I had the privilege of going to the Juno Awards with both my host sisters. I was so excited to see all these big stars in real life! Hedley, Kiesza, Lights, MAGIC, Arkells, deadmau5, Alanis Morissette, Sam Roberts and our favorite one: SHAWN MENDES! I remember my host sister Vivien and me running trough the crowds of people during the commercial breaks, to get a dozen mini donuts each and making of plans, how to get to Shawn Mendes, which eventually didn't work out 😀 An amazing night! And then it was time for March Break! I can still feel the relaxed atmosphere of finally being able to sleep in, what I really need once in a while! I remember meeting Carolyn and going for a walk in the forest and baking cookies, meeting Beka and Baileigh downtown, just hanging out. Going to the movies with my host mom, her friend and Allysa, to see the wonderful movie "Cinderella", and at the same day going there again for a date with a guy to see "The DUFF". I can still hear the Orchestra and voices of the Choir for the Chief Apostle Concert and the service in the next morning, which were really impressing. And back to school, which is suddenly not a burden anymore, because school here is just so much more fun than in Germany! I still see us making our own Choreographies in Dance Class, having run throughs and a Costume Cat Walk in Drama Class, working out or going swimming in PFit and cooking or watching Pocahontas in Parenting Class. Call it a school day! 😀 Happy for three more month that lie before me, I look forward to all the moments they will provide.
Achter Monat – Muttergefühle und Tanzwettbewerb

April started with me being a mom. Yes, you heard right, I got a baby. Shocked? Well, maybe I should admit that it was just a robot, a plastic doll with needs like a normal baby, that has sensors to record what ever you do to it. Yes, Canadians are crazy! I never thought that these would actually exist, but that the movies would just be exaggerating! I have to say some girls that took the class before were so crazy about that baby, they actually developed mother feelings for it, which made it a lot easier for me, because they all wanted to help me. Even though I couldn't really relate to those mother feelings because for me it was just an obnoxiously screaming plastic thing that wanted to heist my sleep at night and my nerves during the day, I actually experienced, how on the one side it can be so nice and relieving if people want to help you with your baby, but on the other side also really annoying if they don't let you have your baby for yourself or even want to give you advices on what you have to do, even though they don't know any better than you! So it was a good experience, and beside all the nerve-wrecking screams in the middle of the night or every two minutes during my Drama rehearsal, there were a lot of funny moments with it: The views that you get when you walk around with a baby, because people whether think you're a teenage mom or you're crazy, because you're a teenager who still plays with dolls. The terrifying screaming because some people wanted to try what would happen if they would hold the baby upside down. The guys skateboarding through the hallways with it. The second night, where I couldn't stand the screaming anymore, and shoved the baby under a ton of blankets and pillows in another room, so I couldn't hear it anymore. And my shocked teacher, when she saw my results. It's for sure a fun thing to tell my German friends, but after 3 days I was glad to get rid of it! 😀
Right in time for a baby-free, but surprisingly not snow-free Easter! It seemed like this year Christmas and Easter were a little mixed up, so we got our Christmas snow a little belated for Easter, which made the Easter egg hunting for our little cousins a little chilly! But all the more we were really excited when it got warmer again! I remember going jogging on this wonderful field in the perfect sunshine, were I suddenly ran into a flock of deer, which reminded me of how I imagined my life in Canada! On a sunny warm Sunday my host siblings and I rode our bikes downtown and went shopping in this cool Antique store, were I found some little treasures. Afterwards on our way home I flipped over with my bike, of course the perfect timing to start wearing short clothes, when I have to walk around with terrible bruises on my legs and bloody elbows. I remember my PFit class going on a run through the city in the hot sun, while our teacher was driving in her car, with her sunglasses and her food 😀 Or doing yoga in the relaxing sunshine in front of the school, realizing what a privilege it is to go to Canadian school.
April was also the month of confirmations in my host family's church. So there were Welcoming nights and the Confirmation of my host brother and a bunch of other young people, and another Confirmation of my host family's friends in Sudbury! Aaaand: My very first dance competition! What an exciting experience! I always wanted to go to a dance competition and now it finally came true! Even though it was a fundraiser for cancer research, which means it wasn't really about winning, the feeling of just being on the stage and presenting the piece that you all have been working on for so long, was amazing. Although we weren't really good, especially not in comparison to some really amazing dancers there, it was a lot of fun and we even unexpectedly won an award: For being the cutest! 😀 With our sweet little dresses and our big smiles on our faces we convinced the jury, that we had the perfect attitude! What an amazing day and privilege to be there and see all these talented dancers, who inspired me to dance even more!
Neunter Monat – Canada is a home for me
May started of with a wonderful sunny weekend at Canada's Wonderland, a fantastic amusement park. I was so happy to be able to go, because I was supposed to have a 12 hour rehearsal for Drama that day, but as luck would happen( or better destiny), it got canceled last minute and I was able to spend a wonderful day with a bunch of wonderful people from our church youth group at a wonderful place. It was so much fun! I remember the huge rides, where I really had to ignore my fear of heights and where I screamed like a baby or as the guys said " like I was getting murdered" but also the small rides for kids, that I love the most, simply feeling free, like a bird swinging through the air!
Drama baby, drama! The first week of May was filled with Drama every single day. From Dress and Tech rehearsals over a Feeder School Show to Opening and Closing night. Every single day was so much fun, even though exhausting. It was probably the hottest week of the year and being on stage was one of the sweatiest things I have ever done! Not only wearing long clothes and holding stiff positions for a long time, but also being in the heat plus the stage lights! But how much more rewarding was it to have finished a show well and hearing the audience applause. For sure not everything was perfect, for example the disappointment when my scene partner and really awesome actor found out the day before our first performance, that he couldn't play, just like in a really cheesy movie! Or the moment when I skipped some lines and my partner had to improvise on stage, the part when I almost slipped on the stage, but luckily in the perfect moment, when it totally fit into the script. Or the moment, when suddenly my scene partner's voice cracked and I couldn't hold back my laughter and almost made him laugh. But exactly those  little imperfections gave our play character and will make me remember it even more. The best part of this Drama class was that we were all so close by the end! We were having such a great time working towards our goal together, which really was building relationships. We enjoyed a cast dinner at a nice restaurant and a chill out night at Tim Horton's, on the day of our Closing Night Performance, which was also my 250-day-anniversary. Drama class was like a family for me, in a time when I didn't have one here.
May was a month where I really tried to spend a lot of time with friends, because I knew I wouldn't have them much longer. One of my friends, Joanna, who will leave Canada at the same time as me, because she's moving to the Ukraine, took me to her family's farm one weekend. It was wonderful! It was just so nice, to get away from the city once in a while and to just embrace nature and the simple joys of life. The millions of dandelions, the animals on the farm, the bushed blooming in their beautiful colours, the fresh air, the sun set. This weekend made me realize how precious it is to be true to nature, true to yourself and true to your creator. To spend time outside, spend time with people you love, time without technology, time to realize that life can be amazing if you just open your eyes. Time without worrying about how you look, what you have or have not or what the world thinks of you, because all that matters it the here and now, and if you accept yourself and the people that surround you, you will find happiness. This family was filled with true happiness. How they welcomed me, how they cared for me, how they were telling me stories and jokes, and how everyone was playing hide and seek in the darkness of the night together, it all was a testimony of love and happiness for me and I didn't want to leave anymore.
In May we also got another exchange student in my family: Liana, a 10 year old girl from Columbia. I still can't get over it, that she's only 10 years old and so brave to go to a different country with a different language for a month! She is really a great girl and it was awesome to have her with us. It is funny, because even though I am an exchange studet myself but having her here with me made me feel like I am not only an exchange student anymore. I live here. Canada is a home for me and also I feel like she brought me and  my host family closer.
In May I signed up for playing Softball, which I always wanted to do, . It was one of the things that I was looking forward to the most, before I came to Canada. Unfortunately the season started really late and we only had about 5 practices until our tournament, where no wonder we lost all of the games. But stil it was so much fun! That day I finally understood most of the rules and I actually got kinda into it! I love Softball, even if I suck at it! 😀 Playing felt like being in on of these typical North American movies, except the people (even from the other team) were super nice and encouraging and no one really cared about winning! Too bad, that it was over so fast and I didn't get to actually become good at it…
Praaaaam! YES! I went to Prom! It is so weird how normal it feels to say that now, when a couple years ago it was such a big wish of mine, that I never expected to become real. BUT dreams come true… but to be honest it wasn't actually that great. It was nice, for sure but all those super high reputations that it is so amazing and you can't miss it…. I wouldn't say they're true. It was just a nice day, where you get dressed up and you take pictures with your friends, then you have dinner and a dance, where stupidly everyone just left, because everyone pretty much just cares about getting drunk at the after party, which got crushed by the police after an hour anyway…So I was happy that I chose to not go to the big after party but to just go to a smaller house party with a bunch of cool people. I am really glad I went to Prom, because it was a good experience and now I can at least say I went to one! 😀 But for sure it is way to overrated, especially because some people spend a ridiculous TON of money on it!
May had a lot of nice and warm summer days, although it rained a lot, but we finally got to open our pool, which is great. I remember when Victoria was cleaning the pool and it suddenly started to rain cats and dogs, so we just jumped in, even though I was still wearing my pajama and then we ended up staying in the pool for hours, playing games with our little cousins.
Zehnter Monat – Québec, Canada Day in Ottawa, Fun & Friends und Abschied von Kanada
Unbelievable. Indeed my last month in Canada. Knowing that I was going to leave Canada soon, I wanted to spend a lot of time with my friends. So in between their studying for the exams, their jobs and projects and my packing and planning, I managed to see a lot of them. I remember Joanna, showing me pictures of the Ukraine, her home, and biking through the neighborhood on only one bike. I still remember Clara and I going to a "jungle", which we discovered after our exams in the midst of our city, our dancing and fooling around and our endless dreaming about travelling the world! Clara is such a special person and she was my best friend in Canada. The harder it was to say good bye to her, even though it still felt so unreal for both of us! But for sure it was sad, especially because we don't know when we're gonna see each other again! It is just the worst thing saying bye to people, not knowing if you're ever gonna see them again!
I had a really great time with my youth group when we went to a cottage all together. We had so much fun tubing, splashing through the high waves in a tube behind the boat. Sitting at the bonfire at night, listening to music and talking a walk through the forest, filled with fireflies, listening to the boys' rap battles.  Another weekend I went to Sudbury with the other youth group, where, after a 5 hour drive, we went to a beach, which was surrounded by beautiful rocks. I had such a fun time with all the girls in our room, joking and laughing all night long. One day I was finally able to play the really cool and famous game: Water Melon Football! I've heard so much about it and it was actually as much fun as it sounded! The game is played in the pool and it works in two teams who try to secretly get the "ball", a water melon greased in vaseline, to the other side of the pool. Doesn't sound that hard, eh? But the problem is, there are no rules about pushing people under water, jumping on people etc., which means it's VERY violent! But so much fun! 😀
QUÉBEC! I have to say, I was so blessed by what kind of host family I had! Not only that they were super nice to me, cared for me and made me feel loved, they even took me on a huge trip, before I went back to Germany! Yes, we drove 12 hours, which indeed weren't actually THAT bad, to make our way to go whale watching in Québec! It was sooo beautiful and even during the car ride I was stunned by the incredible nature surrounding us, perfectly created by God, whose greatness is just too much for my little comprehension! It was a really great time with my host family, we had so much fun camping in their awesome trailer! Having bonfires, catching baby duckies, finding shortcuts through the forest, visiting the cutest French towns, going hiking near the ocean on those endless, beautiful rock beaches and of course:
WHALE WATCHING! I had never seen whales before, not even in zoos or anything like that and it was SUCH a great experience for me!! With a smell of salt in the air we left the shore, making our way through the cold wind, hitting our faces, waiting patiently for the whales to show up… And the waiting was so worth it!It was unbelievable to see those giant whales swimming ride at the side of our tiny boat and everyone shouting out of excitement! It was just amazing! So heart moving! I don't know why, but I had the feeling that these whales seem so peaceful, so contented and so happy with themselves, exactly how they are! There's nothing they need, other than what they have and always had! They don't need fame, they don't need fashion, technology, money… anything! They are happy! Thinking about that just filled me with perfect peace… I want to become more like them! What is so hard about it? Why can't we just be happy with who we are and what God has given us?
CANADA DAY! In…..??? OOOOOTAWAAAA!
The capital!! I am so happy that I didn't fly home earlier, but that I was able to take part in one real Canada Day and feel like one of them: A Canadian! :)The day started at a trailer park with putting on a bunch of Canada tattoos and then we all went to the centre of Ottawa, in the midst of crowds of people! It was so great to be in a big city again 😀 We went to a really big concert, where I had so much fun with my host siblings and their friends! We were singing and dancing like we were crazy and we got a lot of views of others, but it was just so much fun!